She Puts The Lotion On The Skin
I have decent skin. Although for the past month I was staring at my forehead thinking I could strum these lines like a banjo. I know someone (my bff Jan) would probably slap me across my face and say it's perfect stop complaining but like with everything else I am hard on myself..... I'm working on it! #EYEDOLIZEME.
Ok. Enough of that.
So, moving on, I do try to take care of my skin, I try and keep it as basic as possible considering the skin perfecting market is HUGE and ranges from basic to extensive products and treatments.
LOL
**try and keep it as basic as possible**
I do try...whether or not I achieve that is up to you.
I naturally have dry sensitive skin. I'm am whiter than the background of the web page and I am ok with that but sun is a no go for me (Beachbum products have been a life saver this summer).
Hats are a must when soaking up some vitamin D.
I try to stay hydrated because, I mean, duh, we know the health benefits of what your 8 glasses a day do blah blah blah but a hydrated body = hydrated skin so gulp it down, add some garnish and throw those glasses back.
I try and get my ass to the Spirit Spa once a month for a custom facial ,reiki treatment, and a wax . Depending on my schedule, I skip everything, opt for the wax and back to work I go. But having an esthetician check and clear your skin really keeps things looking fabulous.
I'm not into hours of prep. Even with my makeup, I try and keep even my most involved looks down in time and simplified as much as possible. With that being said let's start the break down at night.
BTW -this is what I do for me. This is what works for me, maybe it will work for you- if not, I encourage you to do whatever you feel is going to be best for your skin. If you are interested in upping your skin care routine go for a facial and ask the esthetician what products are best for your skin type.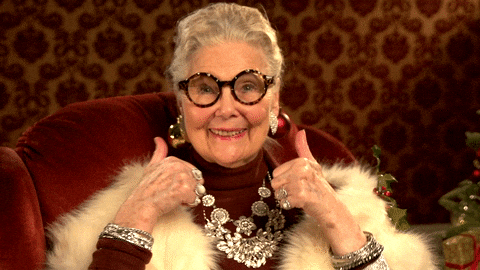 I take my makeup off with Aveeno Face Wipes, I loved the Neutrogena makeup wipes (blue pack) but they were burning my eyes so they were short lived.
After throwing myself in the shower I cleanse with YonKa's cleansing gel or a Murad Cleanser for red, sensitive skin. I also use the Foreo Luna Mini to help with cleansing. TBH I thought this was bullshit, I bought it on a whim not expecting anything except for me feeling fancy becuase I just purchased a face buzzer. But after using it for a month I can really see a difference in my skin. Blackhead builup is minimal to none!
I'll polish with my all-time favorite peel Amore Pacific Enzyme Peel 2-3 times a week
After I hop out ill use a night mask usually chantacaille's Jasmine and Lily Healing Mask helps keep my rosey cheeks down. I also like Mario Badescu's Protein Night Cream Side note, if you too are rosey like me try incorporating an azulene mask, it has done wonders for evening out my skintone. (Mario Badescu has a good one.)
I may or may not add some rose oil to my night mask. I originally used The Laura Mercier Rose oil and when I finished I wanted to try another brand - stupid me didn't realize it was worth more than my fictional first born. Rose oil is the best. THE BEST. THE. BEST. Really. I put it on everything because it's magical. Yes, it's great for your face and the list of its benefits are endless! It's prevents wrinkles, promotes hair growth/repairs split ends, helps acne, and I actually put it on my toe once because I thought I could rip out an ingrown (bad decision) and I woke up the next morning and was cured! NO PAIN! NO RED TOE!
Pimples get suffocated with tee tree oil.
End of Story.
I'm a shower at night girl so when I wake up I'll rinse the mask off
Apply some day cream
Bobbi browns eye cream
And start on the days face
Then Repeat
I'm a big fan of here and there face and eye masks. #GreatForTraveling
Sephora masks are inexpensive and easy.
Tatcha Luminous Deep Hydration Lifting Masks (face and eye) are AMAZING but expensive.
My go to eye masks are the
Skyn Iceland Hydro Cool Firming Eye Gels.
Great for early mornings when you need to open your eyes but just don't want too.
Yes. For most that's every day.
LOOK ALIVE PEOPLE.!
LOOK.ALIVE.
Best of luck with your face!