~I CAN'T SLEEP AT NIGHT WHEN YOU ARE ON MY MIND~
I AM DEAD DEAD DEAAAAD The Mariah Carey Mac 23 Piece Holiday Preview is out! OH HAPPY DAY!
December 8th can't come fast enough! (12/8 online- 12/15 in stores) It is everything you could have ever wanted and MOOOORREEEE! I totaled up the products and by me I mean BFF Jan and without the brushes its $513 without tax. Lol. My bank account is already screaming.
When I was reading the sneak peek articles I noticed that the prices were all different but they weren't far off from each other so what's $513 vs. $516? Both suck! I usually don't partake in MAC special edition unless I'm completely obsessed.
See. What happens is, I know that the limited edition line won't last forever so I become super stingy with everything and I only use it on me. Like, no bitch, I'm not sharing my lip gloss. No, bride! I don't care if it's your wedding this is mine. MINE.
And then I go through a period of self-loathing.
Then after that passes I feel the need to put the product on everyone and before you know it I hit pan and that's the end of that. BUT THIS IS MARIAH AND I WILL BUY! I WILL BUY IT ALL! It's everything you could have ever wanted. Bye bye 90s grunge, hello 90s glam!
Take your red and black plaid wrap around and wipe your ass with it! Did someone say Brown lip pencil?! To be matched with a lighter lipstick? MARIAH DID! Give it to me!!
There's not one product that I don't like. However there is product I probably just won't buy because who has $500 plus to spend on makeup? Here's what I'm buying vs what I'm nixing:
NIXING ALL BRUSHES. Yes. I mean duh, of course I would want them but I don't need them. NEXT!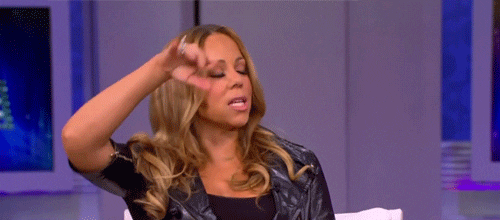 Lipstick: $20.00- all featuring her signature butterfly right on the bullet!
I Get So OOC Shimmering brown -BUY

All I Want Champagne shimmer - BUY

Bit of Bubbly Soft pinky nude- NIX

Dahhlinggg! Pinky peach -NIX

MCizzle Cool peach -NIX
I'm nixing the peachy nudes because, well, let's face it...we already have them.
LipGlass $19.00
It's Just Like Honey Tan shimmer- BUY

Rainbow Interlude Soft white shimmer- NIX

Little Miss Monroe True gold shimmer-BUY

Dreamlover Dirty pink shimmer-NIX

Butterfly Bling Pink bronze shimmer- BUY
I'm going with more "uncommon" shades to add to my collection. I really love the gold and bronze shimmer hues just like with the lipsticks. I figure let me buy the products that will be harder to dupe once they're discontinued because apparently I like to torture myself.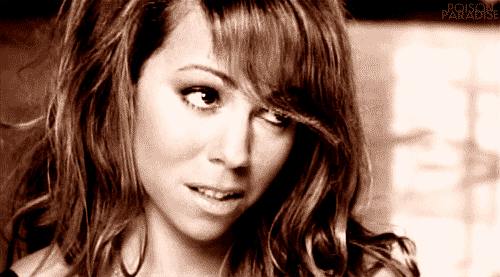 # Sarcasm
Lip Pencil $22.00
So Dramatique Deep brown -BUY

New Ombre Cool peach -NIX
FACT- there is nothing better than brown/nude lip liner.
Eyeshadow Quads $41.00
I'm That Chick You Like- BUY
It's Everything- BUY
I mean, the eyeshadow makes the limited edition for me. I'm That Chick You Like is a little warmer toned while It's Everything is slightly cooler. I love that she didn't go classic holiday but still glitzy glam. There's enough sparkle where you can play it up for new years and also still be able to use the palettes for everyday looks.
Liquid Eyeliner $22
This Is My Night- brown-black shade- NIX
I mean I don't want to really have to nix this but it's not a must have. I prefer using eyeshadow for liner rather than liquid. If winged liner is in your everyday look then I would absolutely invest!!
Lashes $18
#05-natural set-NIX
#36-glam set-NIX
Not worth it. Sorry.
Extra Dimension Skin Finish $46
My Mimi-warm gold with shimmery finish pressed powder- BUY
BRONZE MY MILKY WHITE SKIN, MARIAH! PLEASE!
Did I also mention that it has her face etched into the compact?
Powder Blush $24
You've Got Me Feeling a classic pink-NIX
Sweet Sweet Fantasy coral-BUY
I have classic pink shades in all products lipstick, lip gloss, lip liner, blush ect. If it's pink I have it. I would rather build on the colors that I don't have in bulk! Sweet Sweet Fantasy is a classic coral color but what I really like about it is you can wear it in winter.
"Duh, Mich, she's launching the line in December of course you can wear it."
When I think coral I think summer bronze, but the shade is deep enough where you'll be able to wear it seasonally.
Side note, blush is such an underrated product!! I feel like people don't wear blush or they aren't wearing enough and that actually makes me sad. I'm not saying pile it on so you give off extreme 80's vibes (which may or may not be trendy right now), but enough where it makes you look slightly flushed. Blush brings the face home! It ties the cheek all together! It's the middle glue between your contour and highlight! Don't forget it! Both of the colors are complimentary to all skin tones.
Definitely check them out.
I really have to start limiting myself on exclamation points...
LOOSE POWDER $40
Touch My Body gold shimmer- NIX
I really don't know what else to say about this product except that I'd rather spend the $40 on the two lipsticks I want...
Below are pictures of the product preview, I am so excited for these god given blessings to be in my possession!!
**all pics from cosmo.**