WATCH OUT WORLD,
I'M TEACHING AMERICA'S YOUTH!
Kidding. But I was invited to do a lesson and demonstration for a group of Estheticians at Capri Institute, a cosmetology training center. My initial reaction was to, of course, jump on the opportunity, but my self-doubt was like, "Lol, whatcha gunna talk about, bitch?"
Don't you just want to strangle that little voice?
I'm scheduled to do my demo on the 11th, I figured I would begin writing my "lesson plan" (yeah, I know I'm running with this but just let me go) via blog because I believe my knowledge of makeup and marketing may help you too.
So here we are. I figure after my introductions of hi's and how are you's, I'd just jump right into it. I want to start off by saying that this group will have an advantage in the business game that I do not. Yup, you guessed it, the Estheticians will be licensed. A beautiful piece of paper that will make their career.
To do makeup, you do not need to be licensed. This statement gets sticky once you add location into the mix. If you're a freelance makeup artist and you're traveling around to sets, client's homes, etc. you're usually on the right side of the law. Once you add salon or spa into the mix, it typically goes on the other side. Chair renting is illegal. Yeah, everyone does it-but just so you know the next time the chair patrol comes rolling into town pack your bags and run.
Fact check me, but I believe the only state to date that offers strictly a makeup license is Louisiana. Other than that, makeup schools just offer certification of completion.
Our trusted sales makeup artists, you know, the ones at the mall, don't have to be licensed either. BUT they may have to complete Brand Training, again another certification. If you are applying for jobs, people want to know that you have the paper even if you technically don't need it. Side note, if you're reading this and you don't have a license or certification, don't worry, you just have to be a little craftier in your presentation, trust me, I made out just fine. *More on this soon.*
I had to make the executive decision when applying for schools whether or not I wanted to go the cosmetology route or a university. I decided that, for me, college was the better choice. At the time to apply for schools, I had already had two years of multiple apprenticeships at salons and spas under my belt. I had learned different techniques, chair side manner, and most importantly, application, and was growing my clientele and job offers. I was secure in my makeup skills-not so much in business.
I wanted to be smart about my business, and I wanted to conduct my business on a more professional level- flash forward 4 years and I graduated with a major in Communications and minored in Marketing and Management.
Some of the people attending the demo may not be interested in makeup at all, and that's ok, but most people are interested in money, and I'm going to tell them how to make it.
As an esthetician people are going to trust you with their lives aka face. My esthetician, Gaby, is God's greatest creation. Yeah, no exaggeration there, but listen up- if you're gunna squeeze my zits we're gunna have to build a relationship here, plain and simple.
USE THESE RELATIONSHIPS TO YOUR ADVANTAGE AND BUILD ON THEM.
Even if you can't stand the client- they like you and you make them happy. Once you have the initial click- you're set! You've just made a forever client. When they find out that your list of services go beyond the appointment they are there for, they will use you for everything. One client turns into a 10 person wedding party, I promise you.
Everyone is getting married! Don't believe me? Look at your Instagram feed. December has officially turned into Marry Me Month and a week into January I'm predicting the same thing. Brides are everywhere and when they find out that they can go to the spa or salon for one stop quaffing, get ready for the money to fly in.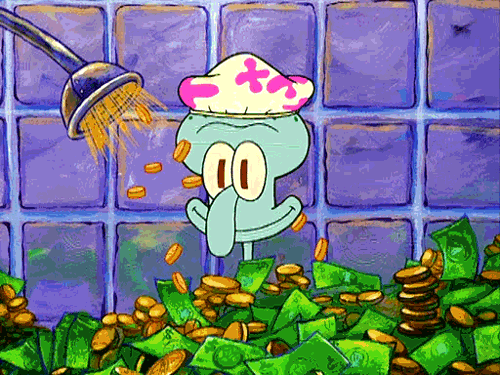 Classic bridal is something that never goes out of style. It's a timeless look that is conveniently buildable for the bride that wants drama too. Application includes, a flawless complexion, blushing cheeks, a sparkle lid, neutral tones in the crease for definition and depth, liner for lift, and lashes all the way. This is the blueprint that gives the artist room to build and cater to your client's wants and needs.
I suggest a sparkly lid and put focus on a fuller, longer lash line because that's what's going to pick up most in pictures- and that's most important, right? Kidding.
You want the eye do be drawn to the face, smoke and mirrors, people! You can go for a very natural look but when the light hits your face you want that "bride sparkle" in your eye- hence why I focus more on the client's peepers. As for bridesmaids, it's the same routine, you don't want your girls to be lost in your photos, PLUS the lips never end up getting reapplied anyway. Don't lie to me, you know who you are. Who didn't bring lipstick, who hates lipstick, I only where chapstick- do me a favor- eyes, that's your main focus.
I'm going to do a classic bridal demo. and show the group, if they're not bored out of their minds, how it can be buildable.
Some of my go to products for all things bridal include:
Customized Ardell Demi Whispies
Charlotte Tilbury Eyes To Mesmerise
Maybelline Great Lash Waterproof Mascara